Community & Engagement
Newsletters
Welcome to Minority Health Matters, a newsletter designed to bring you the latest Office of Minority Health news and healthcare information affecting your community. Your health is important to us and we want you to know what you can do to keep yourself and your family healthy—today and in the future.

---
Publications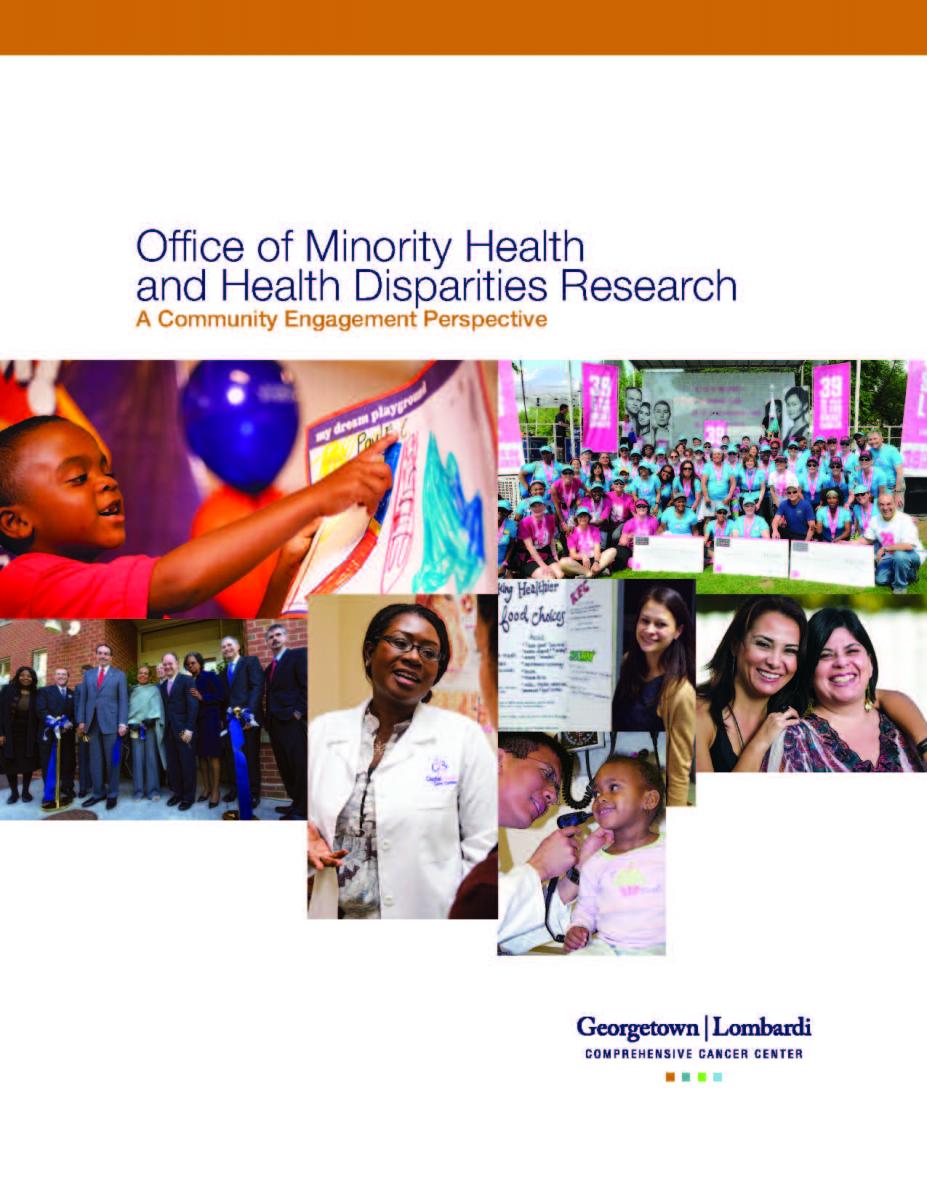 A Community Engagement Perspective
In this special report, we invite you to learn about our current efforts to actively engage underserved and minority populations in community-based research focusing on reducing cancer disparities in the District of Columbia.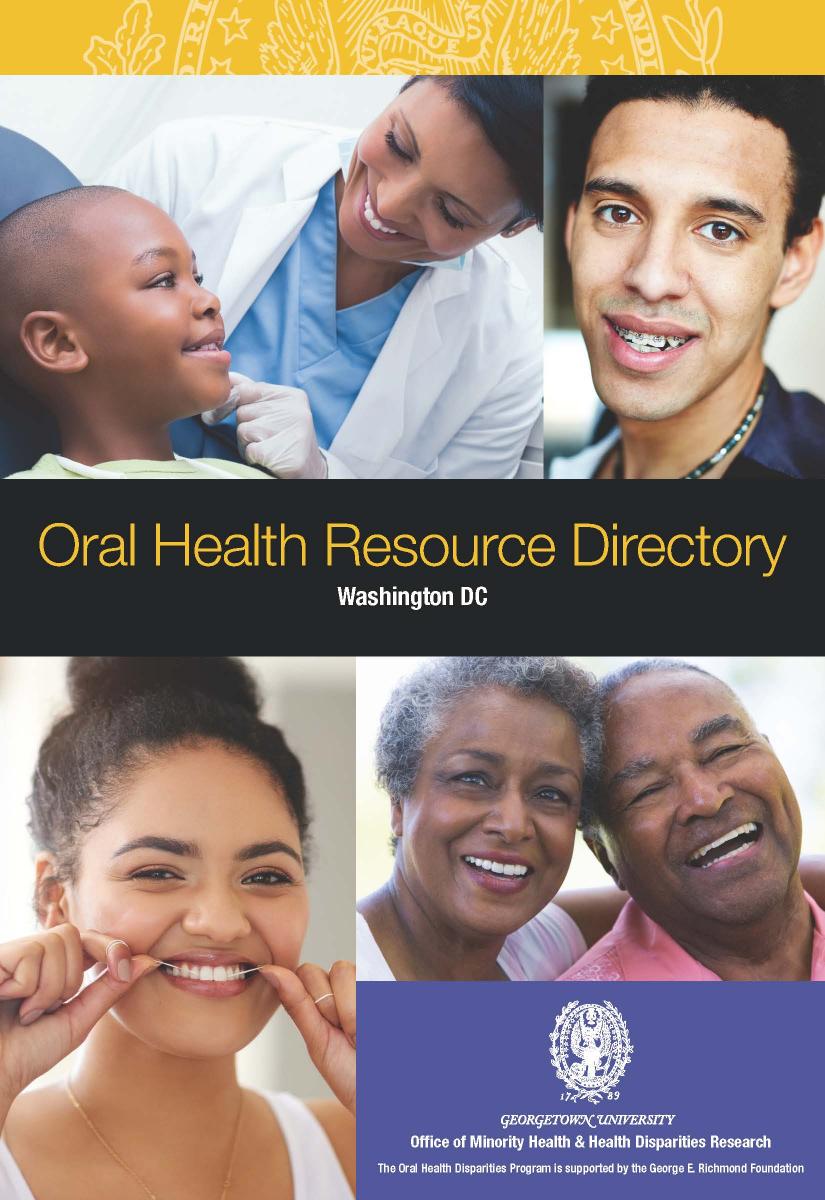 Oral Health Resource Directory
We created an oral health resource directory that contains detailed information on dental offices and clinics that provide affordable oral health services for the underserved throughout Washington, DC that is organized by Ward.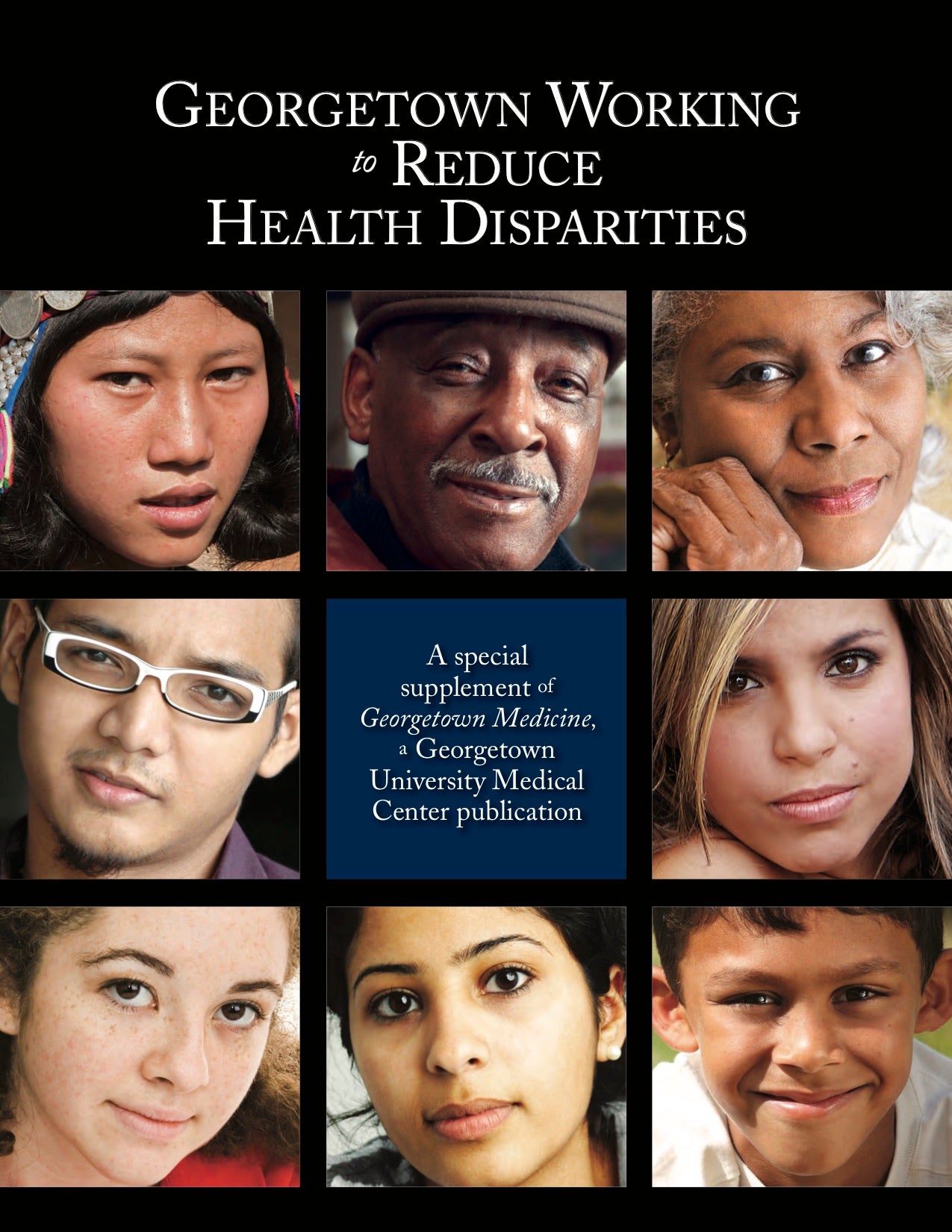 Working to Reduce Health Disparities
In this special supplement, we invite you to learn how Georgetown is creating a more equal health care landscape in our own backyard and around the world. With this snapshot of our efforts, we hope you'll be inspired to learn more about the role you can play.