Oral Health Disparities Program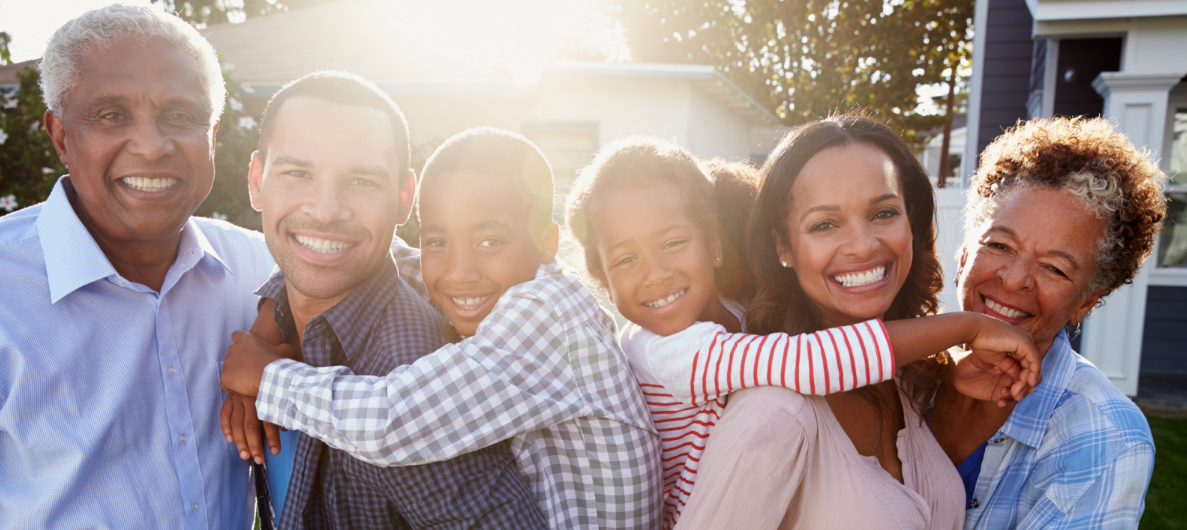 The Oral Health Disparities Program, was launched at the Office of Minority Health and Health Disparities Research through the support of the George E. Richmond Foundation to address the oral health needs of underserved and minority populations in the District of Columbia. Our mission is to reduce disparate oral disease burden through research, training, education, and communication. Oral health has long been one of the most overlooked aspects of health.  However, research has shown that good oral health is important to maintaining the health of the entire body. Poor oral health has been linked to heart disease, diabetes, osteoporosis, cancer, HIV/AIDS, and low birth-weight babies.
To address oral health disparities in Washington, DC we have developed the following Oral Health Resource Directory.
As a prerequisite to the development of the Oral Health Resource Directory, we started with physical asset mapping to ensure that we provide accurate up-to-date information on the oral health resources available to underserved district residents. Oral Health Program staff members went into communities throughout Washington, D.C., street by street and visited each oral health resource that was found. Each resource was asked details about their services, hours of operation, accepted payment options and insurance plans, among other things. All pertinent information was then entered into a database for development of the oral health resource directory.
A resource directory listing 59 oral health resources that accept DC Medicaid and/or Amerihealth was produced in the form of a booklet and disseminated throughout Washington, D.C. We also have a PDF version of the directory which has enabled us to disseminate it broadly. Many of the listed resources offer payment plans and sliding scale fees based on income for the uninsured. The directories have been disseminated to public housing, churches, community centers, and dental offices in high-risk communities to assist residents in finding affordable oral and dental health care. Additionally, copies of the directory have been provided to the DC Department of Health (DOH) and to DC Advisory Neighborhood Commissions (ANC's).
Oral Health Needs Assessment
We have conducted culturally sensitive oral health needs assessments focused on oral health needs, barriers/facilitators, knowledge, attitudes, and behaviors among Washington, DC residents in medically and dentally underserved areas to learn about the factors that promote or impede oral health in this population.
Focus Groups: Forty-eight (48) participants were recruited for four focus groups on oral systemic health with 9–14 participants per group. The study population consisted of African-Americans who were at least 18 years of age, resided in Washington, DC, and were primarily from low-income wards. Emerging themes from the focus groups were oral health knowledge, perceptions, barriers, and preferred message channels for receiving information on oral/dental health. Focus group findings informed the development of the survey instrument. We have also completed and submitted a research manuscript for publication.
Epidemiological Survey: The survey was designed based on qualitative data obtained in preceding oral health focus groups and key-informant interviews. The study comprised a total of 366 participants, with 78.4% being African-American men (n=84) and women (n=203). The mean ages for African-American men and women were 48.2 and 50.6 respectively. The survey consisted of questions on sociodemographic factors (age, race, gender, education status, and income), oral health history, knowledge and awareness, beliefs, barriers, and behaviors.
Through the survey, we identified disparities in insurance status, oral health behaviors, and education between African-American men and women in our study population. In addition, we identified key deficiencies in knowledge regarding the relationships between oral health, systemic diseases, and risky behaviors. This data is being used to guide the development of an educational intervention encompassing oral systemic health for the population that we serve.
Oral Health and HPV Study
We are conducting the current study to explore the factors that promote or impede oral health. A growing body of evidence implicates human oral bacteria, known as the oral microbiome, in the impact of oral and overall health. Another area of concern is the spread of the human papillomavirus (HPV) leading to increased cancer incidence. HPV has been found to be associated with oropharyngeal, and other cancers. To investigate the relationship between the oral microbiome, HPV, diet, and health in medically underserved men and women residing in Washington, DC we have embarked on this pilot project titled "Oral Health & HPV in the District of Columbia." This is a two-year exploratory study which will include a total of 350 participants. Each participant attends a single 45-minute study session in which they complete an epidemiologic survey and provide a single saliva sample. There is no long-term follow-up.
To be in this study participants must meet the following requirements: (1) at least 18 years of age and less than 75 years of age; (2) a Washington, DC resident; (3) able to read and speak English; (4) no active bleeding in mouth; and (5) able to provide informed consent. Each participant receives an oral health kit and a $10 Visa gift card for their participation. To date, 113 participants (71.4% AA women and 23.2% AA men) have completed the study.
Establishment of Oral Biorepository: A biorepository of saliva samples is being established to secure the opportunity to conduct diagnostic and preventative research and to assess a range of infectious diseases through oral indicators. It is our hope that the biorepository will help advance interdisciplinary and translational research on oral health disparities.
Medical-Legal Partnership
A medical-legal partnership (MLP) has been formed with the O'Neill Institute for National and Global Health Law at Georgetown Law to take a critical look at the effectiveness of current oral health policies and their impact on underserved communities. The MLP has conducted a national scan of oral health policies, including those influencing eligibility, coverage, access, and utilization of services for Children with Special Health Care Needs (CSHCN). The scan revealed D.C.'s strengths and weaknesses in oral health services relative to the rest of the country. The team is currently working to identify ways to reduce barriers to obtaining quality oral health care services for vulnerable populations in Washington, D.C.
Oral Health Patient Navigation
Among other services, we will also provide patient navigation and access to oral health and wellness education guided by evidence-based practices to underserved residents in the Washington, D.C. Metropolitan area. Our patient navigators will assist residents in finding necessary oral health care and will arm them with knowledge that will help to make the process of receiving oral health care less daunting. This outreach enables residents to be informed, participate in their care, and to make the best oral health decisions for themselves.
The Oral Health Program is continuously building relationships with oral health providers and community partners in the DC metropolitan area to provide the most up-to-date information and resources for district residents. For many people, going to a dentist or dental clinic is marked by anxiety and fear. It is our hope to change this perception and to encourage preventative oral health care as we work towards reducing oral health disparities.