Oral and Systemic Health RBH Scholar Profiles
Meet the 2019-2020 Oral Health and Systemic Health RBH Scholars, Tamara Springer, Grace Khaner and Hannan Ali, and learn more about their projects.
---
Tamara Springer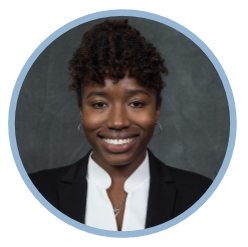 Tamara Springer is a global-minded master's student at Georgetown University studying epidemiology. After completion of her undergraduate studies in Alabama, Tamara worked in biotechnology before beginning her graduate studies.
As an aspiring physician-researcher, Tamara hopes to work toward mitigating health disparities in marginalized groups. Her current research in oral health seeks to understand the chronic side-effects of cancer therapies and their implications on a survivor's quality of life.
Education
B.S., Nutritional Science, Tuskegee University
B.S., Biology, Tuskegee University
M.S., Epidemiology candidate, Georgetown University
Project Abstract
Cancer is the second leading cause of death in the United States. Despite the increasing incidence of cancer, there is a steady decline in mortality due to an uptake in screening, early diagnosis and advanced treatment technology. The American Cancer Society estimates there are over 17 million cancer survivors currently living in the United States, and this number is expected to explode to 22.1 million by 2030. As the cancer survivor population continues to grow, the scientific community has developed an interest in the quality of life and needs within this group. Oral health is a particular area of interest in the cancer survivor population as it has physical and psychosocial implications. Additionally, poor oral health is a risk factor for multiple cancers. This study aims to assess chronic oral complications in post-treatment and long-term cancer survivors, while highlighting areas for intervention. An in-depth literature review found that breast cancer patients treated with chemotherapy suffered from gingival bleeding and periodontal disease. Postmenopausal breast cancer survivors treated with aromatase inhibitors had worse oral health quality of life scores than non-cancer controls (p=0.017). These women also produced less saliva than their counterparts at baseline and 18 months post-treatment. Additionally, breast, lung and prostate cancer survivors treated with bisphosphonates had increased hypocalcemia and osteonecrosis of the jaw. These differences persisted after adjusting for treatment with radiation therapy.
---
Grace Khaner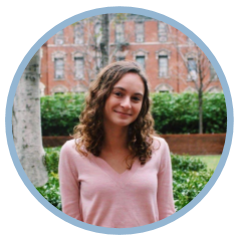 Grace Khaner is a sophomore in Georgetown University's undergraduate Global Health Program in the School of Nursing and Health Studies. She is currently studying on a pre-medical track with hopes of one day becoming a primary care physician. She is interested in oral health due to the degree to which the social determinants of health affect oral health care more than other health sectors; specifically, she finds studying the relationship between factors such as insurance coverage and socioeconomic status and access to oral health care fascinating.
Education
B.S. candidate, Georgetown University
High school diploma, Phillips Exeter Academy
Project Abstract
Evaluation of Emergency Oral Health Care-seeking Behaviors in Underserved Populations
In the United States and worldwide, many patients seek care for routine oral health needs in hospital emergency departments. These behaviors place undue stress on both the care provider network and the patient themselves. This study attempts to identify patterns in the populations of patients who routinely seek oral health care in emergency departments in order to come up with solutions to the overuse of emergency services. To date, I have carried out a search of existing literature to identify records that detail repeat emergency room utilization data in conjunction with the demographics of the patients they serve. The most common predictors of a patient's tendency to utilize emergency departments as their regular means of oral health care identified throughout the literature were insurance coverage, knowledge of oral health resources, and socioeconomic and/or minority status. Oral health care received in the emergency department was also correlated with poorer outcomes as compared to primary oral health care. In ongoing research, I will continue to examine the literature to identify patterns in consistent emergency department use for oral health care and collate these results into a final paper.
---
Hannan Ali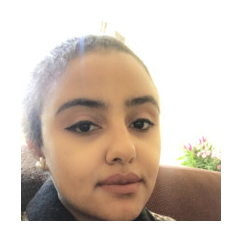 Hannan Ali is currently a Master of Science student in Systems Medicine at Georgetown University with a bachelor's degree in biology and chemistry.
Education
Biomedical System Medicine, Georgetown University
Project Abstract
Oral Health Through Bioinformatics
Conducting research on pathogenic genes that are associated with HPV oral cancer, lung cancer and many cases of oral cancer. This research is a bioinformatics overview of oral cancer, in which specific genes and their variants are studied and drawn to create diseaseomes.
Thus far, I have been able to conduct a literature review and have found multiple sources, such as PubMed articles, to support my claim and anything that pertains to my chosen genes. I have also created an Excel sheet with many pathogenic and benign genes that are associated with HPV and lung cancer to further identify similar molecular pathways and disease association.